Low-Income Transportation Initiative
SGO annually gives out $20,000 worth of SEPTA tickets to low income students to grant them access to Philadelphia and beyond. The initiative originally began as a lottery in 2018 and was adapted in 2019 to guarantee each low-income student at least two passes. If you are an interested low income student, please sign up here.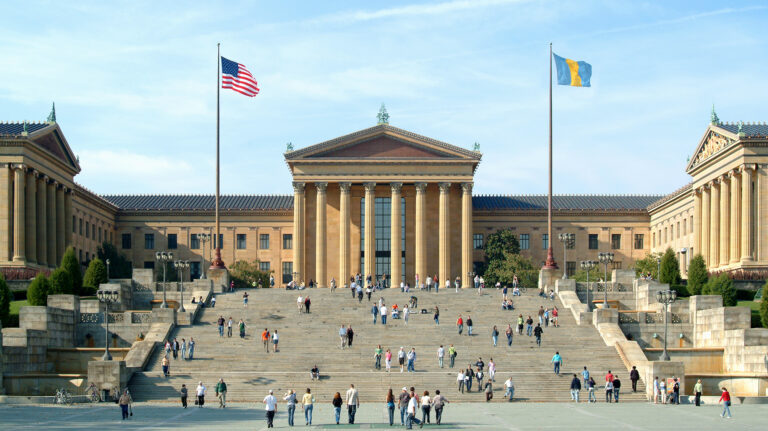 Arts N Philly
Each month, SGO offers students free tickets into Philadelphia to attend arts-related events. The $8,000 initiative began in 2019 to promote the visual and performing arts off-campus, such as excursions to Philly's theaters and museums. All transportation fees are covered.
Upcoming event: Hello, Dolly (Broadway musical). Please sign up by February 20 here.
FLI Council
SGO funded $16,000 to kickstart a campus-wide council to better support first-generation and low-income students' needs. This group regularly collaborates with Dean Henry and Nakia Waters, QuestBridge, and SOLIS.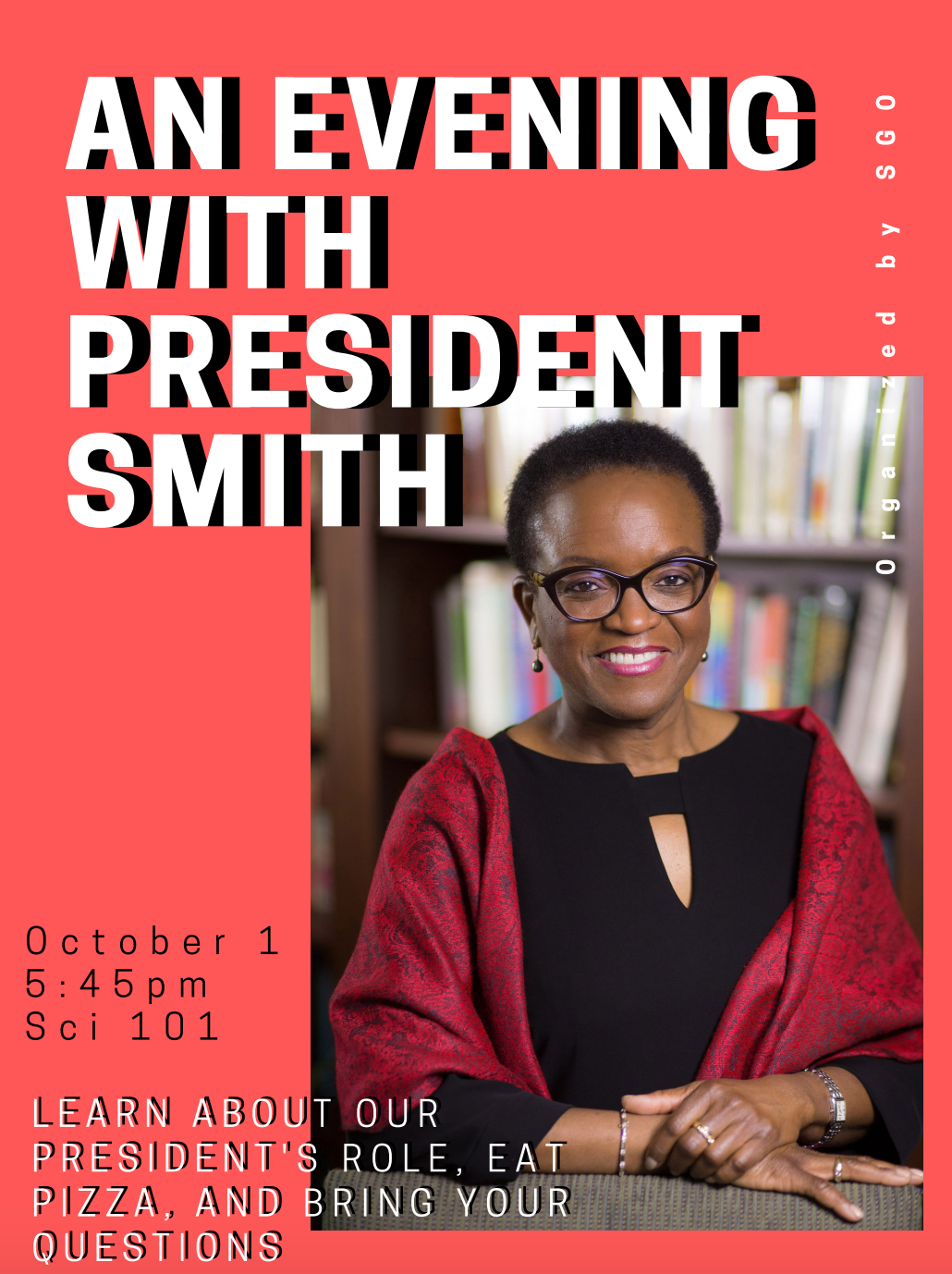 Admin Lecture Series
To better connect students with college administration, as well as educate them on the various college roles, SGO launched a monthly lecture series that features important administrators.
Previous lectures: President Valerie Smith, Office of Student Engagement, CAPS, Dean Terhune
Town Halls
SGO holds monthly Town Halls focused on current topics, such as student life on-campus, to directly hear from students and better connect the student body with student government members. Plus, pizza.
Upcoming Town Hall: Campus Climate committee, time TBD.
Previous Town Halls: Meet SGO, Student Life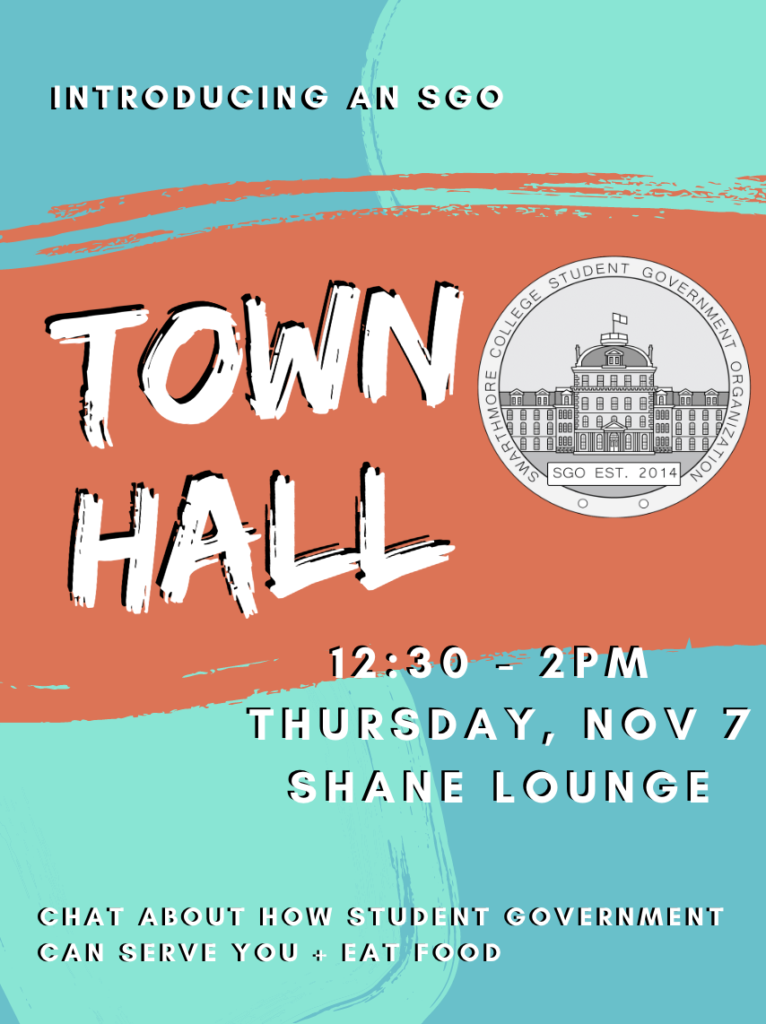 Dorm Improvements
In an effort to enhance quality of dorm life, SGO installed ping pong, foosball, and air hockey tables across on-campus living spaces in January 2020. What a great way to start the new year! 
Dogs On-Campus
Every other Sunday, SGO hosts dogs from the Providence Animal Shelter to play with community members in Parrish Parlors. Studies show that dogs make humans happier, and this event better connects the college campus to the surrounding community. Please stop by from 1-3pm for a furry study break!